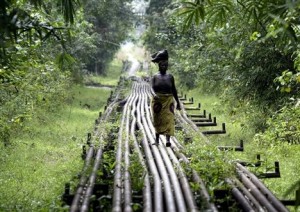 Source: BusinessNews, Nigeria
A global alliance of development, environment, faith-based, human rights, science, community, women's and indigenous rights groups sent a letter to Jim Yong Kim, President of the World Bank addressing the Bank's lending practices. The alliance stresses the importance of a change in the Bank's lending practices and core energy portfolio in order to meaningfully address the climate crisis and its impact on vulnerable communities.
Among other international financial institutions, the World Bank subsidizes the fossil fuel industry. And these subsidies overwhelmingly fail to provide energy access to the world's poor. Even a recent examination of the World Bank's energy lending found that none of the World Bank Group's fossil fuel finance in 2009 or 2010 directly targeted the poor or ensured that energy benefits reach them. Instead, these subsidies compound many of the most urgent social and environmental problems facing humanity today, not the least of which is climate change.
Click on "letter" in the first paragraph or use this link to download the full letter to Mr. Jim Yong Kim, President of the World Bank.